Christmas Opening Hours
CHRISTMAS EVE: 9 AM – 12NOON
CHRISTMAS DAY: CLOSED
BOXING DAY: CLOSED
SUNDAY 27TH DEC: CLOSED
BANK HOLIDAY MONDAY 28TH: 9 AM-12 – EMERGENCY ONLY
TUESDAY 29TH: NORMAL HOURS
WEDNESDAY 30TH: NORMAL HOURS
THURSDAY 31ST: NORMAL HOURS
NEW YEAR'S DAY: CLOSED
SATURDAY 2ND: 9-2 PM – EMERGENCY ONLY
SUNDAY 3RD: CLOSED
MONDAY JAN 4TH: OPEN AS NORMAL
Boiler Installation, Repair & Service HinckleyWhy Choose us?
If you are looking for a boiler repair or service in Leicester, then look no further than Gas Care Services. We understand how frustrating it can be when you need your boiler to be working at its best, which is why we have been repairing and services boilers to the highest standards for over 25 years. So if your water is not warming as it should, and your central heating is not working, then your boiler needs to be looked at – and this is where we excel. Our team of specialists is ready and waiting to help you get your boiler repaired.
Long-lasting & Quality Boiler Services for Hinckley & Leicester
If you are simply looking for a boiler servicing option in Leicester, then again we are at hand and will provide you with a quality service, no matter which type of boiler you have. There is an old adage that says it is better to prevent than it is to cure, and this is very valid when it comes to the maintenance of your boiler. The last thing you want is to react to a situation when your boiler goes on the blink and leaves you without warm water and central heating. You can simply avoid this by making sure you service your boiler regularly. And this is what we at Gas Care are renowned for. We will make sure that your boiler is thoroughly serviced, minimizing any potential dangers that may arise. For the best and most thorough boiler service in Leicester, call us today on 01455 848 491.
Why Choose us?
MODERN SHOWROOM
In our modern showroom here in Barwell, Leicester, you will be amazed by the choice of products that we have in store. From fire surrounds to the latest energy efficient boilers, you can view them in our showroom. Our fully experienced and highly trained staff are on hand to give you help and advice about any of the products that you are interested in.
Why Choose us?
FAMILY RUN BUSINESS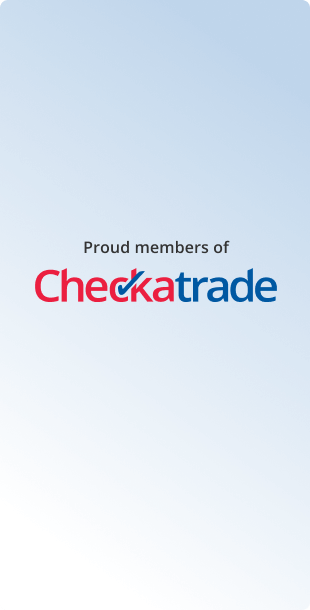 Our showroom is modern, bright and welcoming with many of our products fitted to built-in displays, so you can see immediately how the items might look in your home. Why not visit our modern showroom to see some of the many products we have in stock? Our staff are very friendly, offering excellent customer service every time. If you're thinking of buying a new gas appliance, then why not call in and see what we have to offer?
As a team of professional engineers, we've been servicing the local area in Leicestershire for the almost 30 years, providing the highest standards in our industry. Alongside our gas services we also design, supply and install gas fires and surrounds which can be viewed by popping into our Barwell showroom.
Installs - Fires & Surrounds

We stock a wide range of traditional and modern contemporary fireplaces and surrounds. Whatever you're looking for we're sure to have something that's to your taste.

MORE INFO

Oil Central Heating

System, Combi or just Regular Oil Heating Systems, we've experience in them all so enquire with confidence to our skilled and friendly team

MORE INFO

Commercial Gascare

As industry leaders, Gascare Commercial are well equipped in the management, installation and servicing of compressed gas systems..

VISIT SITE
Boiler Maintenance

If your boiler is old or the replacement parts cannot be sourced, we will offer you a discount on a

Magnaclean Cleaning

Whether you're looking to make your central heating system last longer, reduce costs in servicing, or

Landlord Certification

A landlord gas safety certificate is a legal requirement, all the appliances in your property must be
You can be sure we will
ALWAYS GIVE YOU A SERVICE YOU CAN COUNT ON!
Established for 27 years, GasCare Services are a family run business based in Barwell servicing Leicester and the surrounding area including Rugby, Coventry, Market Harborough & Ashby De-La Zouch.
Efficiency
Professionalism
Trust
Customer Satisfaction